A little more single speeding occurred on Saturday afternoon with a visit to Lysterfield. The
Cyclinic
had been run that day, and plenty of people were picking up race packs for Sunday's round 2 of
'Chase The Sun'
so there were a number of familiar faces out and about. With a fair bit of rain through last week the trails were patchy, on the whole just railing with the knobby tyres, but a regular littering of mud puddles kept things interesting, and very dirty by the end.
AJ
around on his new Spark proved quite difficult for
Maebus
and I on our one geared wonders and my legs were well and truly toast by the end. Thank goodness I had to work the next day and hadn't planned on racing. However, I had planned on getting up at 6, catching a lift out, watching the battle unfold and then ride the roadie home. Perhaps most important of all was getting
'Off Road to Athens'
to Rich. The plan seemed good apart from the part were I had a good mate's 21st on Saturday night.
Plenty of horrid outfits and hours of good fun...
Jen in a tracksuit that would be a sure thing in RLCsport's
Tracksuit of the Month
competition.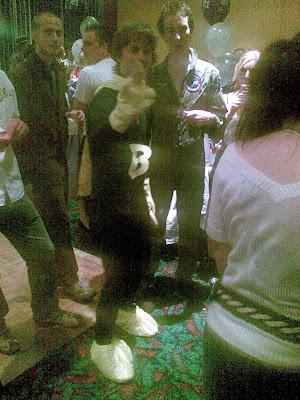 Sorry for the picture quality but this had to go up, remember Bananaman?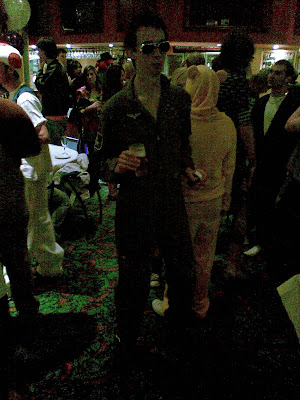 Top Gun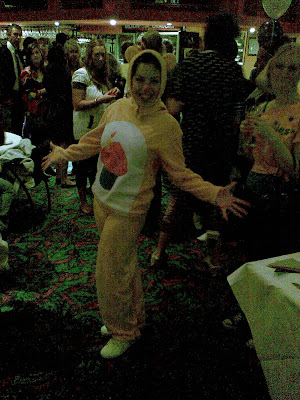 Care Bears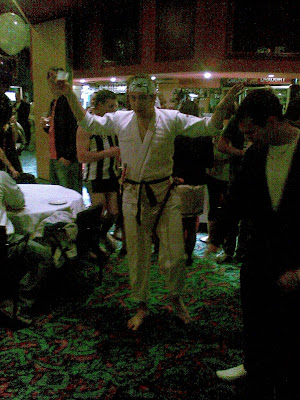 Some sort of Martial Arts thing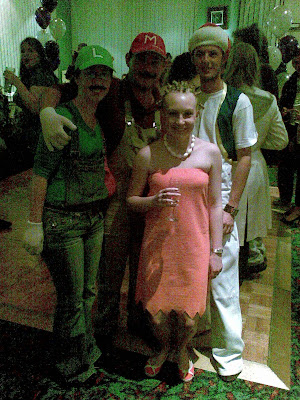 Mario, Luigi, Toad and I think that's Wilma
The birthday boy himself in leopard skin spandex and a dress...with his special Care Bear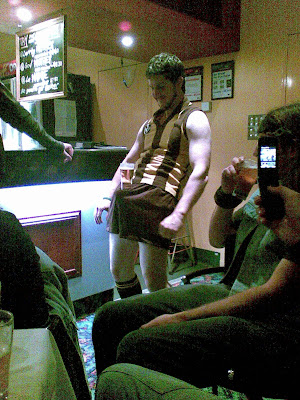 A special talent down at Hawthorn...bulge enhancers for sure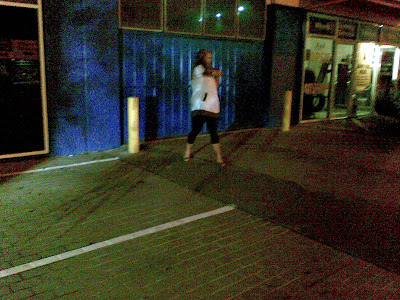 Waiting for the cab to the city following the party, a bit of stick cricket
Claudia hooks that martial arts thing for 6
...unfortunately I ended up in bed at 4am. I did actually set the alarm for 6 still planning on sticking to my prior arrangements, alas, I woke up at 10. So I hope CTS was good fun for everyone. I'm totally out of the loop on this one, and Rich, I'll bring ORTA somewhere you'll be sometime soon.